Unless she can trust God's love to cast out her fears, Ada may lose the heart of a good man.
Ada Wentworth, a young Bostonian, journeys to Hickory Ridge, Tennessee, in the years following the Civil War. Alone and nearly penniless following a broken engagement, Ada accepts a position as a lady's companion to the elderly Lillian Willis, a pillar of the community and aunt to the local lumber mill owner, Wyatt Caldwell. Ada intends to use her millinery skills to establish a hat shop and secure her future.
Haunted by unanswered questions from her life in Boston, Ada is most drawn to two townsfolks: Wyatt, a Texan with big plans of his own, and Sophie, a mulatto girl who resides at the Hickory Ridge orphanage. Ada's friendship with Sophia attracts the attention of a group of locals seeking to displace the residents of Two Creeks, a "colored" settlement on the edge of town. As tensions rise, Ada is threatened but refuses to abandon her plan to help the girl.
When Lillian dies, Ada is left without employment or a place to call home. And since Wyatt's primary purpose for staying in Hickory Ridge was to watch over his aunt, he can now pursue his dream of owning Longhorns in his home state of Texas.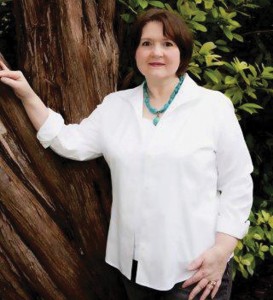 With their feelings for each other growing, Ada must decide whether she can trust God with her future and Wyatt with her heart.
Tour Stops: 
Monday, October 17th:  A Fair Substitute for Heaven
Tuesday, October 18th:  2 Kids and Tired
Wednesday, October 19th:  Reviews by Molly
Thursday, October 20th:  A Chick Who Reads
Monday, October 24th:  Reviews from the Heart
Tuesday, October 25th:  All Grown Up? 
Wednesday, October 26th:  I Am A Reader, Not A Writer  author Q&A
Thursday, October 27th:  Luxury Reading
Friday, October 28th:  Life in Review
Tuesday, November 1st:  Deb's Book Bag
Wednesday, November 2nd:  Cheryl's Book Nook
Thursday, November 3rd:  Life in the Thumb
Friday, November 4th:  Southern Sassy Things
Monday, November 7th:  By the Book
Wednesday, November 9th:  Christian Bookshelf Reviews
Monday, November 14th:  The Overweight Bookshelf
Wednesday, November 16th:  Peeking Between the Pages
My Review
Beyond All Measure is a soulful historical novel that portrays post-Civil War/Reconstruction era tensions in the South in a tangible and heartfelt way. Through fictional characters, Dorothy Love examines the true racial and ideological divide that pitted community against community, neighbour against neighbour. The heart and soul of this novel lay in Ada's friendships with individuals on the "wrong" side of the divide.
Ada and Wyatt's relationship was certainly not the central focus of the book. Their interactions were brief and often strained (leading Ada to storm of in a tantrum a couple of times). I can see how their quarrelling may have been a way to illustrate a certain type of chemistry, but I did not find it wholly believable or authentic.
Overall, an insightful debut from Dorothy Love.
Rating: 7/10
**review copy provided by TLC Book Tours**